High Pressure Drain Jetting

Covering all of Leeds and Surrounding Areas
Leeds Drain Solutions specialise in unblocking blocked toilets, blocked drains, manholes and all types of drainage problems.
We offer a same day service with no call out fees, you will only ever pay from the time we arrive!
For Drain Jetting in Leeds
Give us a Call
High Pressure Drain Jetting
If you have a drain blockage in Leeds proving to be too stubborn to move call us for drain jetting!
Leeds Drain Solutions have a high pressure water drain jetting system available for use at no extra costs.
If you're in Leeds or the surrounding areas we can usually have our drain jetting system and engineer with you within the hour if it's an emergency and the same day for non-emergencies.
If it is an emergency you can call us 24 / 7 throughout the year.
Yorkshire water are responsible for all blocked drains in the public sewers in the Yorkshire area, but aren't usually responsible for drains that lie between your property and your property boundary unless shared.
Yorkshire water often have up to 5 days waiting time. We can usually arrive the same day, often within an hour and clear the blockage. In rare cases such as when the main sewer is blocked then that is  a job for Yorkshire water.
What is High Pressure Drain Jetting?
High pressure drain jetting is the process of using a high pressure water jet that has a special nozzle attached to a hose which drives a high pressure spray of water. Driving it down drainage systems, external drains and pipes drainage engineers can reach a good distance and around any pipe bends to get all the way to the problem area. Not only does this clear most blockages it can give your drains a good clean too, getting rid of build ups of dirt and debris before they become future issues.
We can adjust the pressure at which it operates at so can safely use this on both External Blocked Drains and Internal Blocked Drains
The Benefits of Drain Jetting
There are several benefits to be had from having your drain surveyed, book yours today!
Fast and efficient
No use of chemicals or drain cleaners
Clears stubborn blockages fast
Cleans years of buildup, reducing the chance of future issues
There's no need to use chemicals which can be harmful to the environment, a high pressure drain jetting system is very effective, even up against the most stubborn of blockages.
A typical blockage can be cleared in relatively little time and for those more stubborn it should still be less than an hour, if there are not any other factors to consider as well as the blockage itself.
Blasting away any debris and blockages may solve the problem, if the problem persists there may need to be a CCTV Camera Drain Survey carried out which is something else we offer.
If after clearing any blockage there is damage revealed such as tree roots breaking through, cracked, broken or collapsed pipes we can Repair and Rebuild Drainage Systems
We've cleared many drains in Leeds and surrounding areas over the years, with many happy previous customers we look forward to you becoming one too.
Not Just For Drains
You Can Have High Pressure Jetting for Blocked Drainpipes Too!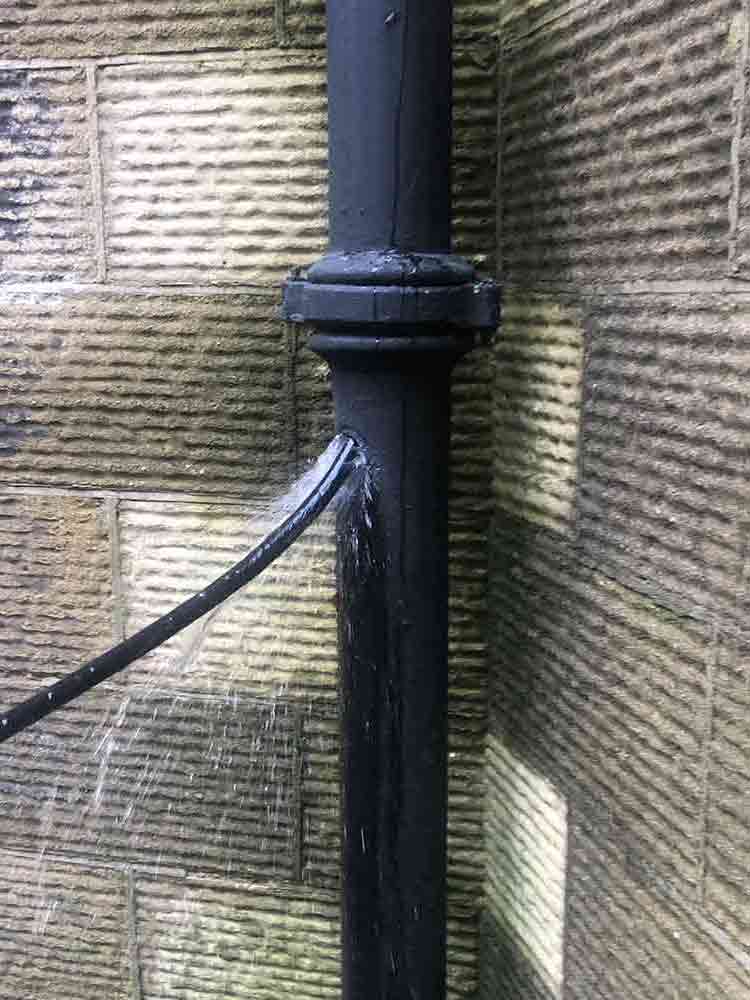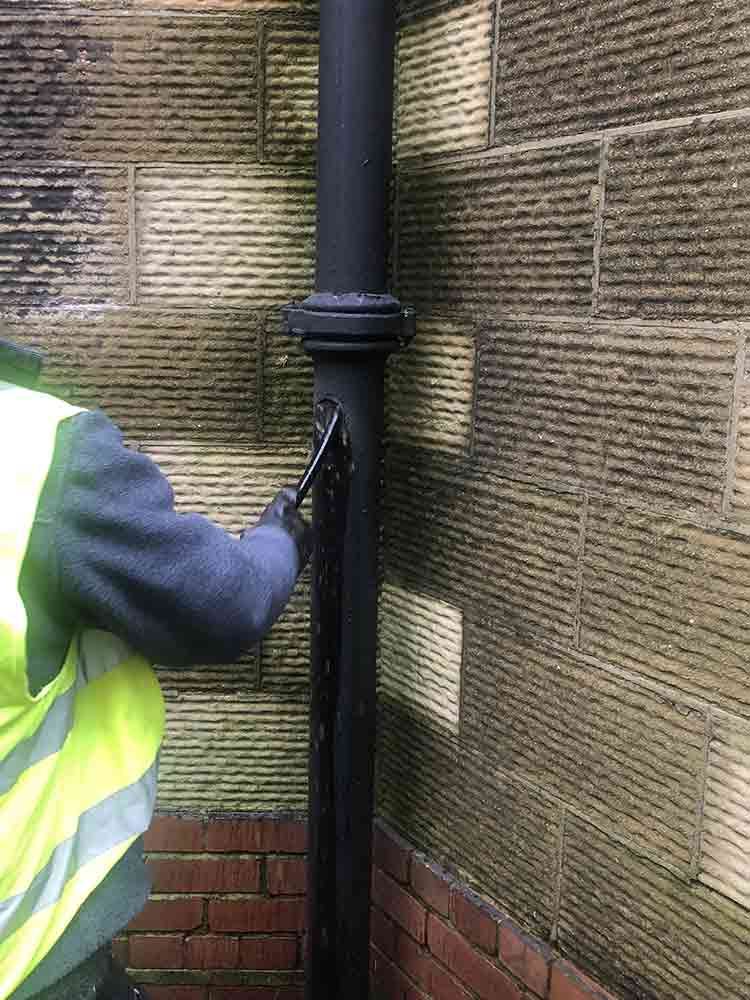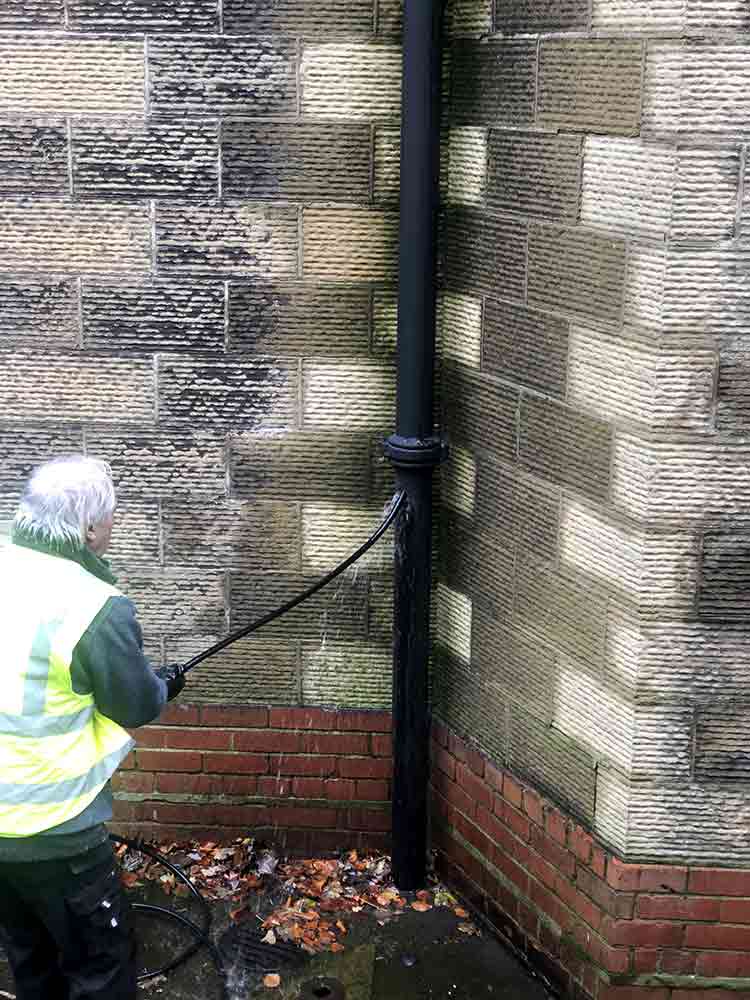 High Standards
Our drainage engineers work to the highest of standards. Punctual, reliable and friendly, they work fast and efficiently to get the job done with the minimum of disruption.
With many years of experience in jetting drains sing our industrial high pressure water jet, our drainage engineers are very competent in their work and will always give clear and honest advice and information on any job.
Our Service Areas
Headingley, Potternewton, Hollin Park, Gipton, Harehills, Woodhouse, Burley, Armley, Kirkstall, Green Side, Holbeck, Hunslet, Cross Green, Saxton Gardens, Sheepscar, Cross Gates, Seacroft, Beeston, Cookridge, Horsforth, Morley, Pudsey, Leeds city centre
Leeds City Region